Alexandra Franco's Baptism in Wall Twp.
What We Served:
three types of mini meatballs
mini Rueben's
small cups of mac & cheese
mini cheesesteaks
A delicious Fall salad
Eggplant Rolatine
Rice Balls
Chicken Parmigiana
Two-tiered cake, chocolate covered pretzels and mini cupcakes
Chocolate covered apples for the favors, using actual apple tree branches
Last fall, we were hired to cater a baptism for the Franco family at their home in Wall Township, New Jersey. The party would take place on a Sunday afternoon and would be for approximately seventy hungry friends and family!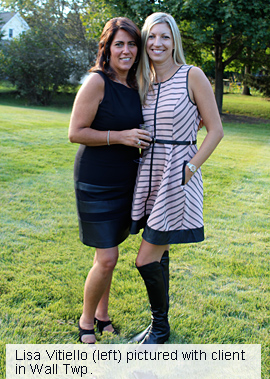 Planning began in early September where I helped the clients with menu, seating, table arrangement, and theme for decorating. The menu came together rather quickly for this party as the weather was changing from summer to fall and the lush autumn ingredients were becoming readily available.

It turned out to be a beautiful day for an indoor/outdoor event! After a round of cocktails for all, the festivities began with some fun bites…three types of my famous meatballs, mini Rueben's, small cups of mac & cheese and mini cheesesteaks. A delicious Fall salad with mixed greens, walnuts and cranberries was presented alongside the hot chaffing dishes filled with Eggplant Rolatine, Rice Balls, and Chicken Parmigiana. Hearty, home-cooked staples were the plan to round out this menu.
Simply Lisa's catered my daughter's baptism and they did an amazing job! Not only was the presentation gorgeous but our guests still rave about the food whenever I see them! The meatballs are hands down THE BEST I've ever had! There were so many interesting appetizers...our family & friends couldn't wait to see what was coming out next! People were loving it!!! During the party they took care of everything so I could enjoy the day too. I cannot wait to have another party and have Simply Lisa's cater again!!!! I HIGHLY RECCOMMEND.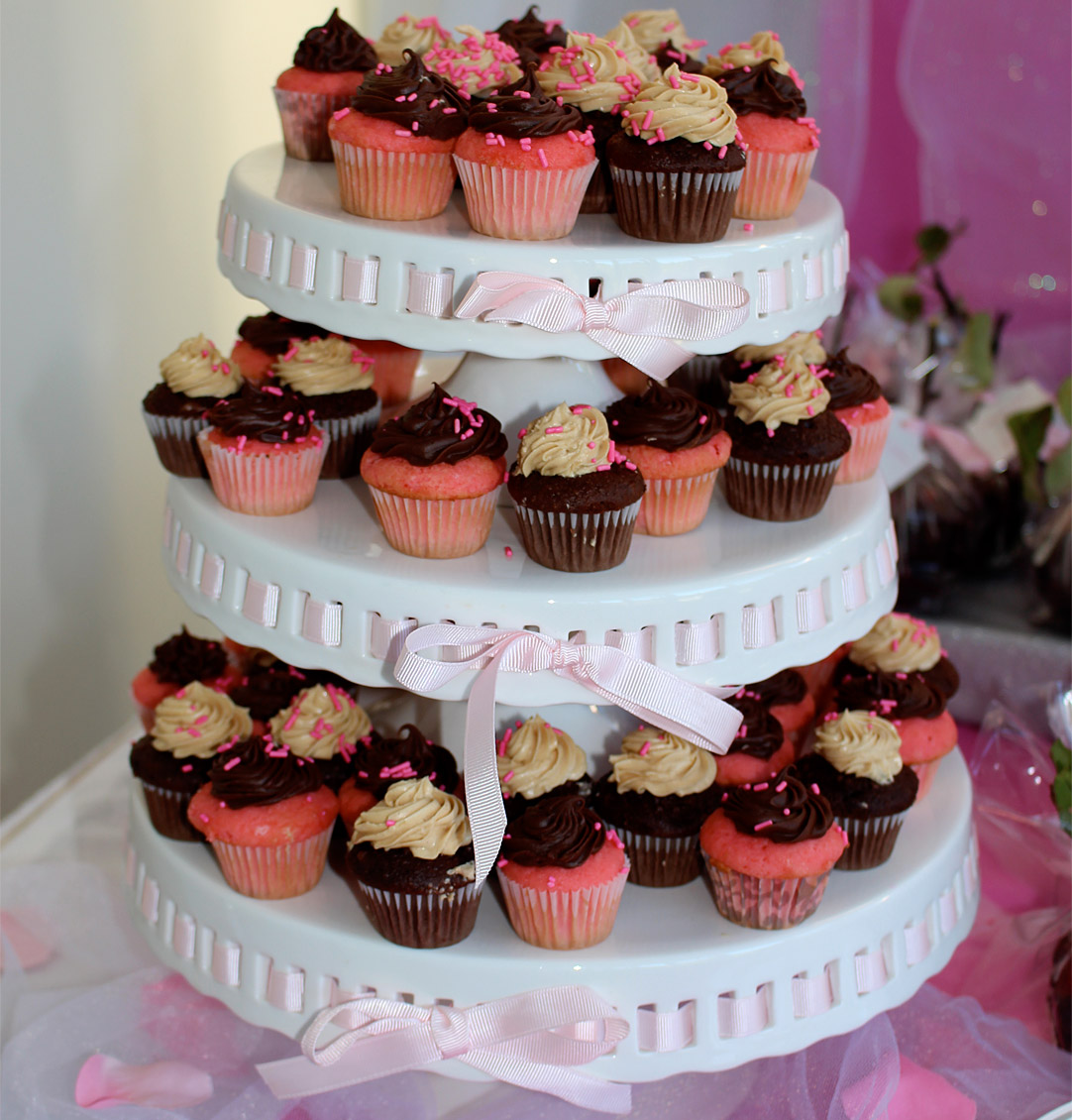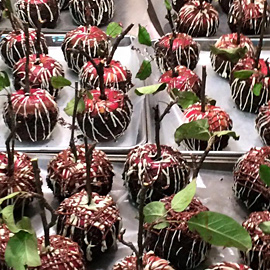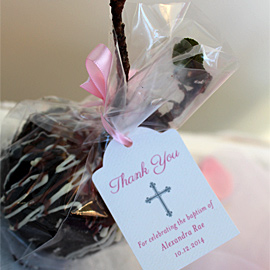 With a gorgeous two-tiered cake, chocolate covered pretzels and mini cupcakes to sweeten things up. Early on in planning I came up with the idea of chocolate covered apples for the favors and the clients were extremely excited! Using actual apple tree branches for the stem came to fruition and they turned out spectacular & seasonably appropriate!

The clients were happy and a joyful celebration was had by all!