Private Birthday Party in Bridgewater NJ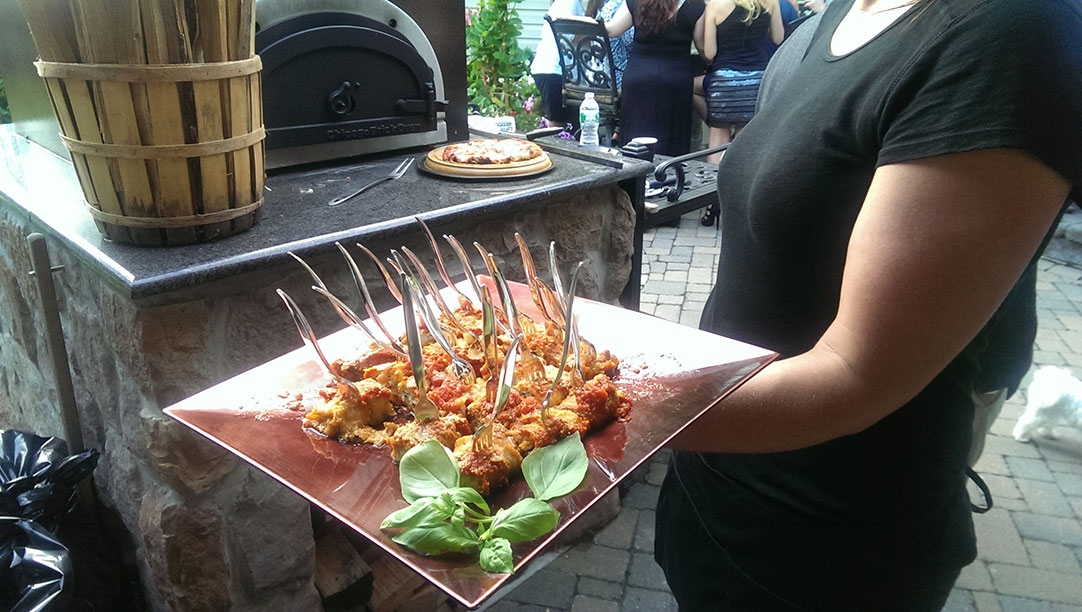 What We Served:
Wood oven Pizza
Lump Crabmeat Clusters/li>
Jumbo Shrimp Cocktail
Oysters
Tuna Tartare
Stone Crab Legs
Filet Mignon Crostinis
Mac and Cheese Shooters
Exotic Sushi Rolls
Italian antipasto platter included gourmet cheeses and specialty cured meats
White Chocolate Dipped
In the midst of summer, I helped my sister-in-law throw a surprise 50th birthday bash for my brother Ralph for over 80 guests. We decided to go with a casino theme and centered the party around his beautiful in-ground pool to take advantage of the beautiful weather. When guests entered the backyard, a giant clamshell ice sculpture greeted them with a large selection of fresh seafood including lump crabmeat clusters, jumbo shrimp cocktail, oysters, tuna tartare, and stone crab legs over ice. Vegas dancers sashayed around the pool, handing out Hors d'oeuvres including filet mignon crostinis, mac and cheese shooters, and exotic sushi rolls. An international cheese tray and Italian antipasto platter included gourmet cheeses and specialty cured meats from all around the world.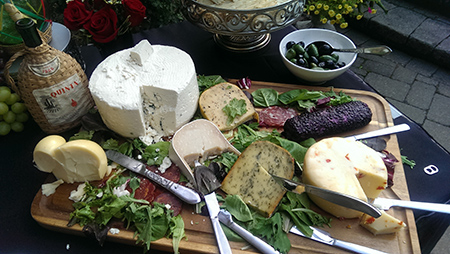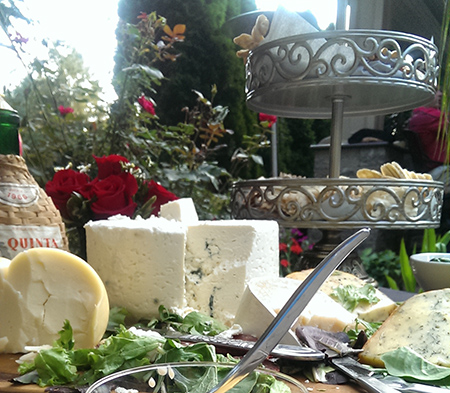 Guests had a blast playing the rented slot machines and poker games. We were even able to get a temporary gambling license so that guests could gamble with real money! When it was time to sing happy birthday, an extravagant white chocolate dipped cake decorated like a casino was served. Everyone had a great time enjoying the incredible ambiance and delicious food. Ralph was so surprised and elated to celebrate such a milestone birthday with all his loved ones. As a final touch, we had custom cigar labels printed up with his company's logo and his picture printed on fake $100 bills. Guests danced and drank the night away while enjoying the imported specialty cigars. It was truly a memorable night.